Everton-Bolton 3-0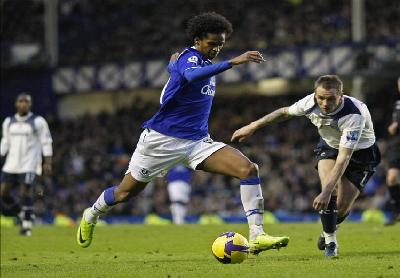 Everton new on loan player Jo got a superb debut at Goodison with two goals and setup a penalty. Everton, a bit tirred after the FA-cup win against the other team in town, but Jo saved the day. Jo was rushed to the ground in the box, and Arteta scored from the spot. In the second half Jo magically turn around in the box and fired home the second goal, and in the dying minutes Jo scored the last from the spot. Everton should have been in front from the start, as Cahill were very close to score.Villa next in the FA-Cup
Everton didn't looked safe in defence, but surely it will be more safe, when the new players have settle in.


A lot of matchreports are missing, but they will be updated sooner than later.